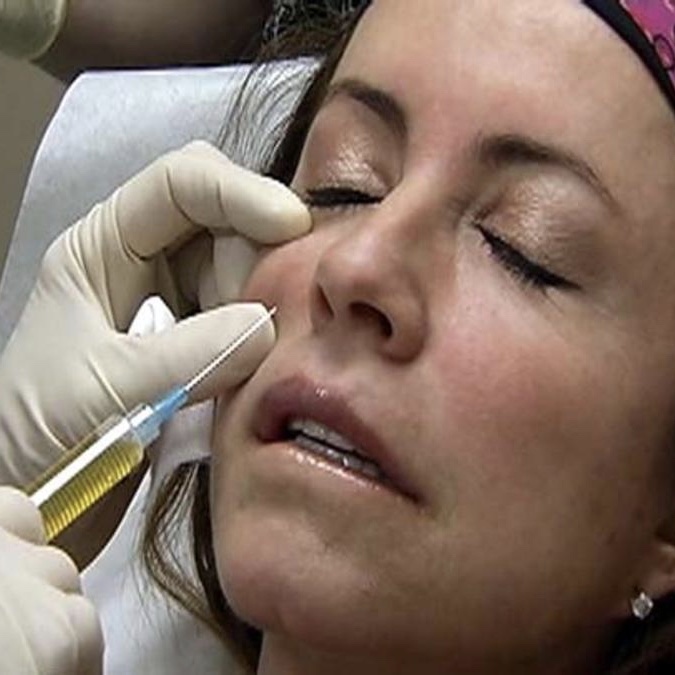 The "True Blood Facelift"
Enhancing your dermal filler injections by adding Platelet-Rich Plasma (PRP)
How does it work?
According to the Journal of Cosmetic Dermatology, PRP and hyaluronic acid together generate clinically visible and statistically significant improvement in aging facial skin. That's right; we use PRP (parts of your own blood) in conjunction with using dermal fillers (Juvederm, Restylane, and/or Revanesse), to create dramatic differences in your appearance. The filler acts to replace lost volume (improving "sunken in" appearances), and the PRP rejuvenates the skin. It's also reported that using PRP in conjunction with filler will helps the filler to last much longer.
During this procedure, we will first inject filler into the areas we want to treat; after we have achieved restored volume, and a natural looking shape to the area, we will inject the PRP we extracted from the blood in your arm. We place this PRP very strategically, activating the stem cells in the face and making them believe that there has been an injury and newer, younger tissue needs to be created.
The cost of the True Blood Facelift is $500 plus the cost of the dermal filler
Your ideal face is waiting.