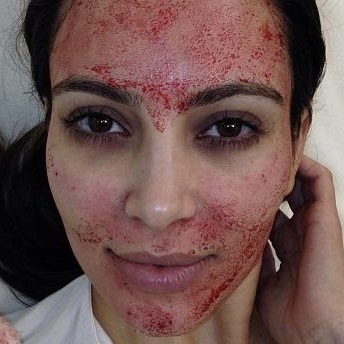 Microneedling with the added benefits of Platelet-Rich Plasma (PRP
How does it work?
First, we draw a little bit of blood from your arm, and spin it in a centrifuge to isolate and separate the platelets from the blood cells, thus making PRP. Then, we'll spread the PRP across the skim and use a micro-needling device (the FDA-approved INNO Pen) to create multiple tiny punctures all over the face; this both drives the isolated growth factors into the skin & creating stimulus for tightening and rejuvenation of the collagen of the face. CLICK HERE to learn more about our premium Microneedling service.
The PRP stimulates stem cells to develop into new collagen, new blood vessels, and new fatty tissue trying to "repair" the skin that was never injured!
The skin tightens, and glows with color, and scaring softens for a beautiful younger and very natural result.
The effects of the procedure will continue to improve for 2 to 3 months and last for at least 1 to 2 years!
Use Your Own Blood to Rejuvenate Your Face...
The cost of the True Blood Facial is $500 ($250 for the Microneedling service, plus $250 for the PRP enhancement).
Your ideal face is waiting.